About Us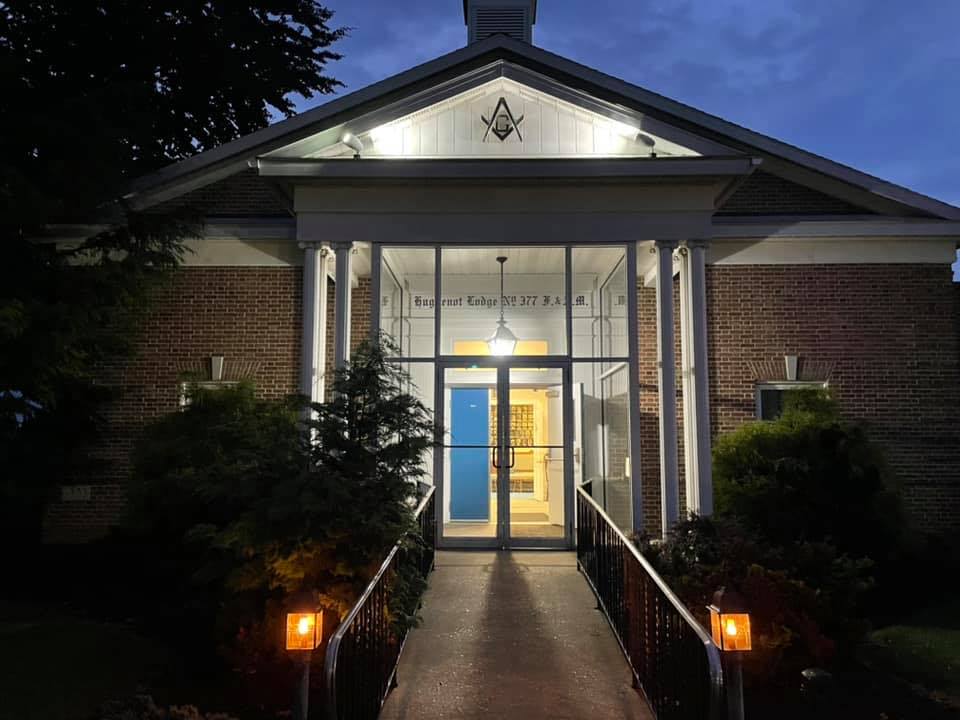 Huguenot Lodge #377 F & A M is located along Crystal Cave Road just off Busines Route 222 South of Kutztown. We were chartered in 1863 and currently, there are over 300 members from our geographical area. Our Stated Meeting is the 3rd Saturday of Each Month 7:00pm.
The Huguenot Lodge Masonic Hall was constructed in 1972 and is located at: 18 Crystal Cave Road, Kutztown, PA 19530
The Lodge was constituted by the Grand Officers of the Grand Lodge of Pennsylvania on November 29, 1866. The first Master of the Lodge was Achilles J. Fogel and the first Secretary, Lewis Fisher.

From the day of its constitution till November 21, 1874, the hall of the Lodge has been located in a couple of different places:

Above the store of Daniel Hinterleiter, also known as the store of Shankweiler Bros.
In the hall of the building of James L. Eck, also known as the store of 1. B. Stein & Son.
In the hall in Dr. Jeremiah Trexler's block also owned by Chas D Herman.

Since the day of its constitution, the lodge has been fortunate in having a steady but conservative membership.
Starting with only nine charter members its has grown continuously over the years.